Boron Nitride Ceramic Rod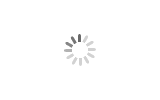 Boron Nitride Ceramic Rod
MASCERA

Xiamen, China

20 days after order

3000 pieces per month
Boron nitride rods are made of powdered hexagonal boron nitride through high-temperature vacuum hot-pressing sintering. Boron nitride rods have good resistance to high temperatures, extremely stable chemical properties, resistance to strong acid corrosion and high electrical insulation properties. The distinctive feature of boron nitride rod is that it is non-wetting with most molten metals, therefore it can be used to produced ceramic nozzles or crucibles for metal smelting jobs. Unlike alumina ceramic or zirconia ceramic, boron nitride rods have low hardness and good machinablity, the machining will be easily done with common metal working tools.

Any inquiry please email info@mascera-tec.com or call +86 13860446139
Boron Nitride Ceramic Rod
Product Information
Item No.

MSJ/BN004
Material
hot pressed boron nitride (HBN)
Shape
ceramic rod
Color
light grey
Size
customized
Surface roughness
fine grinding
MOQ
10 pcs per type
Application

industrial applications
Boron nitride rods are made of powdered hexagonal boron nitride (HBN) through high-temperature vacuum hot-pressing sintering. Boron nitride rods have good resistance to high temperatures, extremely stable chemical properties, resistance to strong acid corrosion and high electrical insulation properties. The distinctive feature of boron nitride rod is that it is non-wetting with most molten metals, therefore it can be used to produced ceramic nozzles or crucibles for metal smelting jobs. Unlike alumina ceramic or zirconia ceramic, boron nitride rods have low hardness and good machinablity, the machining will be easily done with common metal working tools.
Mascera is a reputable supplier for boron nitride rod, the maximum length we could produce is up to 480mm. To meet different property requirement of users, we have developped several grades of boron nitride ceramic. Except for regular 99% boron nitride ceramic, we also supply boron nitride ceramics composited with zirconia ceramic, aluminum nitride, silicon carbide and alumina ceramic etc.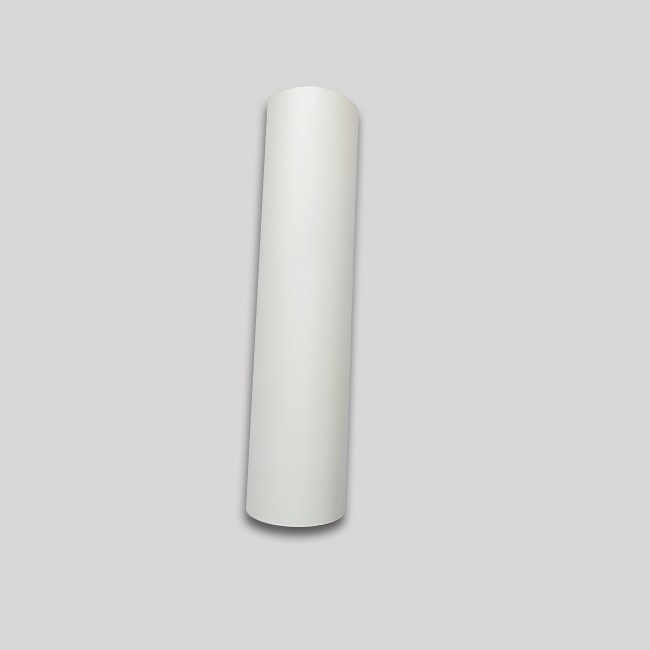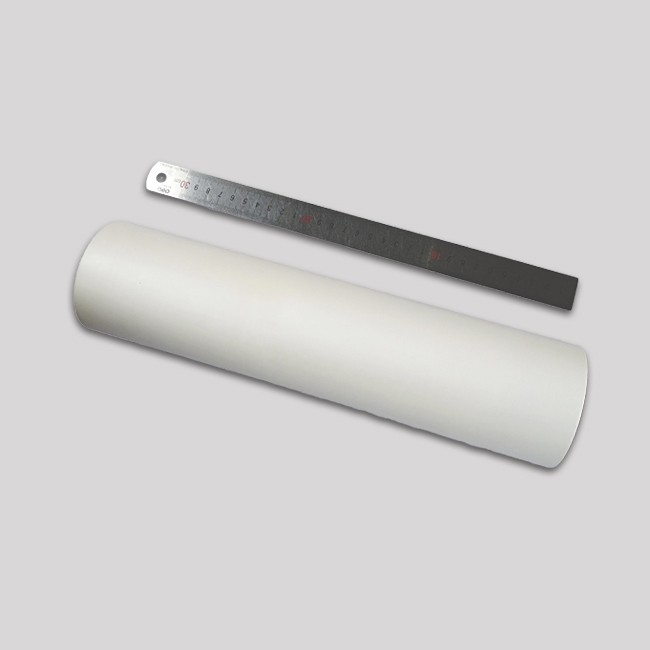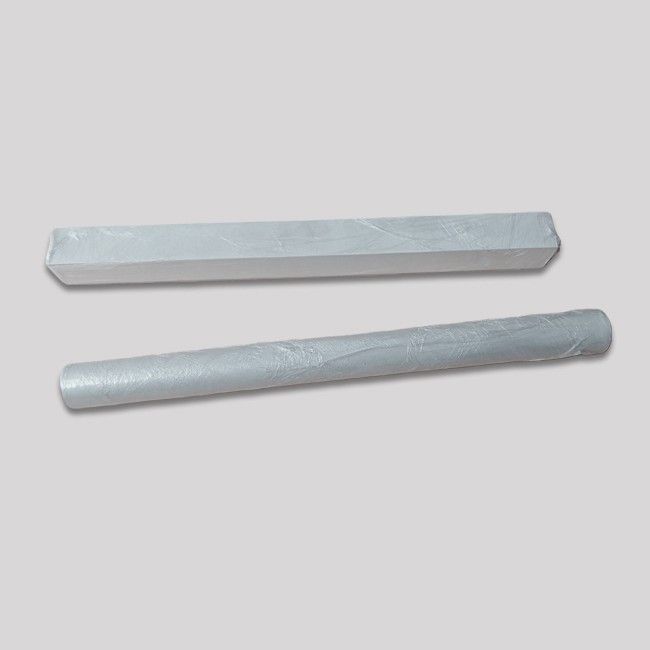 Main properties of boron nitride rods

Low density

High electrical resistivity

High breakdown voltage resistance

High thermal conductivity

Low thermal expansion coeffient

Good thermal shock resistance

High working temperature in vacuum and gas protection condition

Good corrosion resistance

Non-wetting with metals (without oxidization)

Good Machinability

Typical applications of hot pressed boron nitride
High temperature furnace fixtures and supports

Nozzles for metal powder gas atomization

Nozzle for amorphous soft magnetic

Plasma arc insulators

Crucibles or containers for metals or glasses smelting

Break rings for continuous casting of metals

Electrical insulators for high temperature vacuum equipment

Electrical insulator for PVD/CVD vacuum coating equipment

Electrical insulator for semiconductor equipment

Thermocouple protection tubes

Material Data Sheet
Material Type
BN-997

BN-99
BN-A
BN-B
BN-C
BN-D
BN-E

Main Content

BN>99.7%

BN>99%

BN+AL+SI

BN+ZR+AL

BN+SIC

BN+ZRO2

BN+AlN

Color

White

White

Light Grey

Light Grey

Grey Green

Dark Grey

Grey Green

Density (g/cm3)

1.6


1.95-2.0

2.2-2.3

2.25-2.35

2.4-2.5

2.8-2.9

2.8-2.9

Flexural Strength (Mpa)

18

30

65

65

80

90

90

Compressive Strength (Mpa)

45


85

145

145

175

220

220

Electrical Resistivity (Ω.Cm)

>1014

>1014

>1013

>1013

>1012

>1012

>1013

Max. Service Temp. (℃)

@Air Condition

900


900

900

900

900

900

900

Max. Service Temp. (℃) @Vacuum Condition

1800

1800

1750

1750

1800

1800

1750

Max. Service Temp. (℃)

@Inert Gas Condition

2100

2100

1750

1750

1800

1800

1750

Thermal Conductivity (W/Mk)

35

40

35

35

45

30

85

Thermal Expansion Coefficient (25 - 1000℃) (10-6/K)

1.5

1.8

2.0

2.0

2.8

3.5

2.8
Performance comparison of boron nitride ceramics and alumina ceramics:
Compared with alumina ceramics, boron nitride ceramics have the following advantages:
1. Boron nitride ceramic has maximum working temperature under atmosphere protection up to 2100 degrees, and alumina ceramic does not exceed 1700 degrees.
2. The thermal shock resistance of boron nitride ceramic is much better than alumina ceramic, boron nitride ceramic will not crack when unergoing rapid temperature rise or fall, it will not crack if it is taken out of the 1000 celsium degree furnace and blowed and quenched continuously for 100 times. Alumina ceramic is easy to crack when working temperature rises or falls quickly.
3. Electrical insulation strength of boron nitride ceramic is 3-4 times that of alumina ceramic.
4. Boron nitride ceramic does not react or bond with moleten glasses or metals, are used as containers for high-temperature sintering or melting crucibles, setter plates, etc.
Compared with alumina ceramics, the disadvantages of boron nitride ceramics are:
1. The strength, hardness and wear resistance of boron nitride ceramics are lower than that of alumina ceramic, and it is not suitable for use under vibration and friction conditions.
2. The use temperature of boron nitride ceramics in the air is only 1000 celsium degrees, and it will oxidize if it exceeds 1000 degrees.
Available shapes of hot pressed boron nitride
Ceramic rod / ceramic pin

Ceramic tube / ceramic bushing / ceramic sleeve

Ceramic ring / ceramic washer / ceramic spacer

Ceramic disc

Ceramic plate / ceramic block

Ceramic nozzle

Ceramic crucible


Other custom ceramic parts
Packing & Shipment
Package type
carton box with foam protection
Payment terms

TT / Western Union / Paypal

50% payment in advanced and 50% before shipment

Loading port
Xiamen, China
Shipping way
By sea / air / door-to-door express