Aln Aluminium Nitride Ceramic Insulation Sheet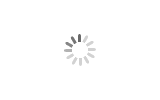 Aln Aluminium Nitride Ceramic Insulation Sheet
MASCERA

Xiamen, China

7-30 days according to stock status

500k pieces per month
Aluminum nitride sheets are made of high thermally conductive aluminum nitride ceramic, the thermal conductivity is up to 170w/mk, is the highest among all our ceramic materials. Except this, aluminum nitride sheets have similar thermal expansion coefficient with silicon, which will matched perfectly with electronic modules when temperature changes. Adding with the good electrical insulation and dielectric properties, aluminum nitride sheets are ideal material for large scale integrated circuits or high power modules.

Any inquiry please email info@mascera-tec.com or call +86 13860446139
Aln Aluminium Nitride Ceramic Insulation Sheet
Product Information
Item No.

MSJ/CS-007
Material
aluminum nitride / aln ceramic
Color
Light Grey
Type
ceramic plate
Size
customized as per required specification
Standard thickness
0.25mm, 0.385mm, 0.5mm, 0.635mm, 0.8mm, 1.0mm
Surface roughness
Ra0.3-0.7μm as standard

Available processing

service

laser scribing

hole drilling

surface polishing

surface metallization

MOQ
10 pcs per type
Application

high power electronic circuit or modules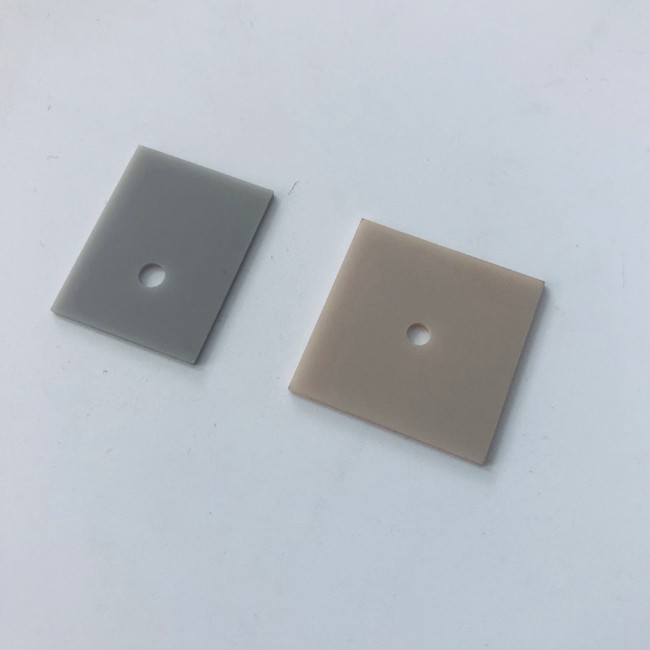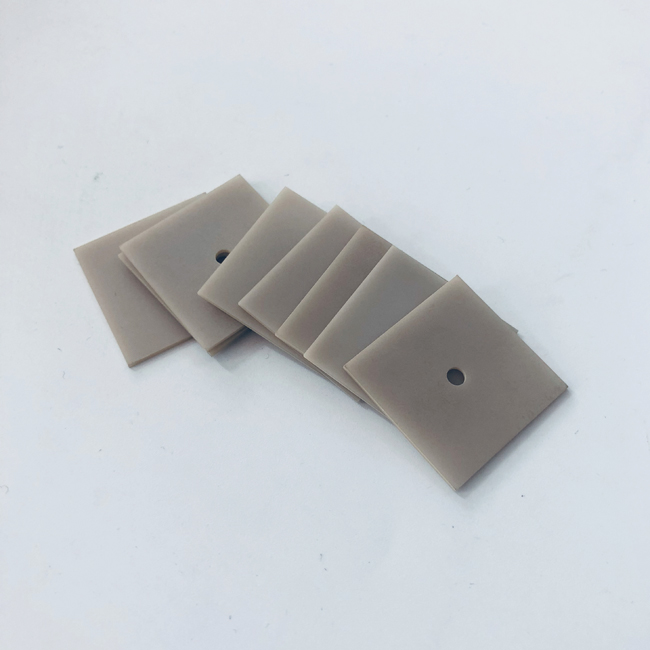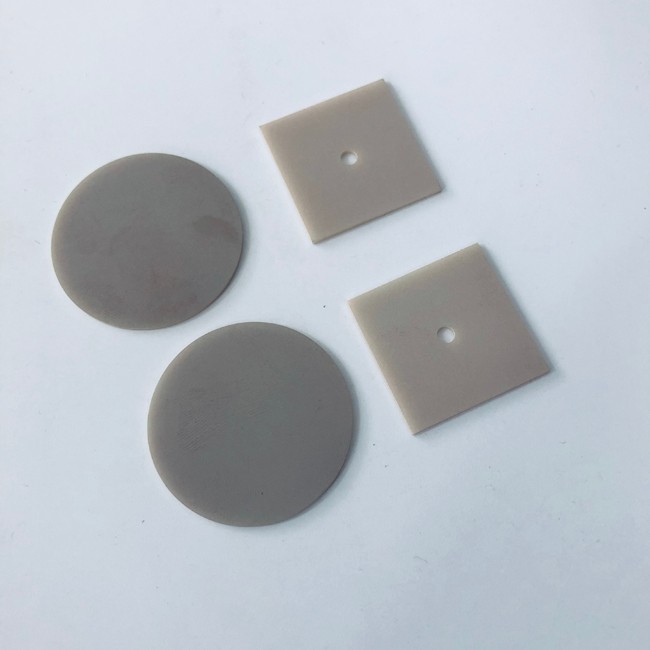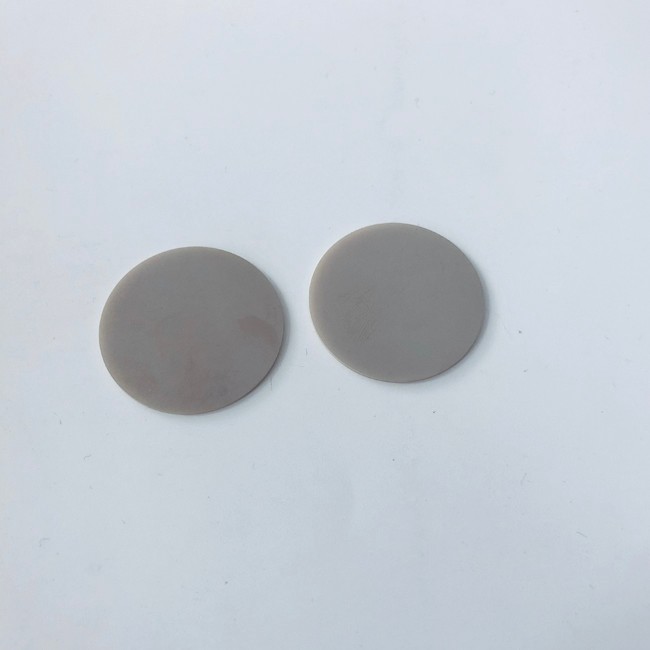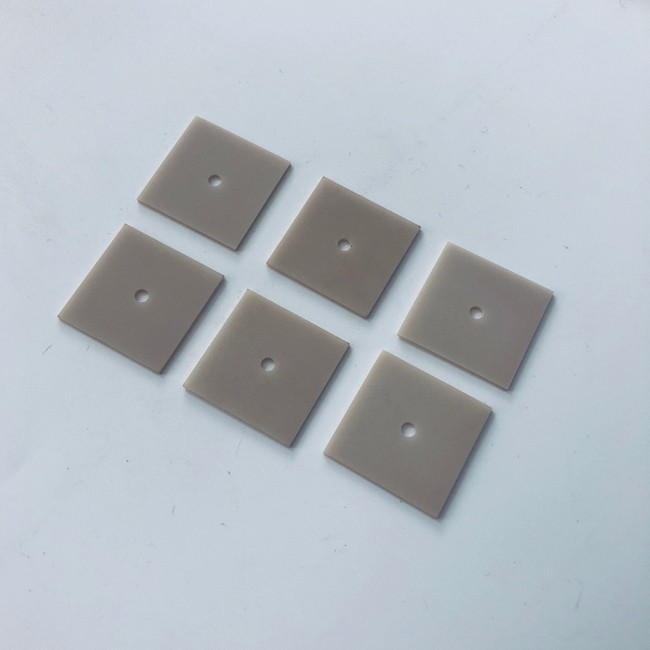 Aluminum nitride sheets are made of high thermally conductive aluminum nitride ceramic, the thermal conductivity is up to 170w/mk, is the highest among all our ceramic materials. Except this, aluminum nitride sheets have similar thermal expansion coefficient with silicon, which will matched perfectly with electronic modules when temperature changes. Adding with the good electrical insulation and dielectric properties, aluminum nitride sheets are ideal material for large scale integrated circuits or high power modules.
Mascera produces aluminum nitride sheets in customized size and thickness according to customers' request. The ceramic sheets are formed by tap casting process and sintered under high temperature, having zero porosity, good flatness and surface finish. Laser scribing, surface polishing, surface metallization are possible to be made on the surface of aluminum nitride sheets.
Main Properties of Aluminum Nitride Sheet
High mechanical strength

Good electrical insulation

Low dielectric constant and dielectric loss

Similar thermal expansion with Silicon

High thermal conductivity

Excellent corrosion resistance

Non-toxic

Material Datas of Aluminum Nitride Sheet
ITEMS
UNIT
PARAMETER
Al2O3 Purity

%
95
Color
‐
Light Grey
Density
g/cm3
≥3.3
Water Absorption
%
0
Moh's Hardness
‐
8
Flexural Strength(at 25℃)
Mpa

365-420
Compressive Strength(at 25℃)
Mpa
310-320
Thermal Conductivity
W/m.k
≥170
Coefficient of Thermal

Expansion(20~300℃)

10‐6/℃
4.6
Max working temperature
℃
1800

Volume Resistivity
Ω.cm
1013
Dielectric Constant(1MHz, 25℃)
‐
9

Dielectric Loss(1MHz, 25℃)
‐
3.8 X 10-4
Dielectric Strength
KV/mm
17

Standard Sizes of Aluminum Nitride Sheets
Square Shapes
50.8mm x 50.8mm x thickness 0.385/0.5/0.635/0.75/1.0mm
76.2mm x 76.2mm x thickness 0.385/0.5/0.635/0.75/1.0mm
101.6mm x 101.6mm x thickness 0.385/0.5/0.635/0.75/1.0mm
114.3mm x 114.3mm x thickness 0.385/0.5/0.635/0.75/1.0mm
Round Shapes

Thickness 1.5mm x diameter 19/20/26/30/35/40/45/50/52/60mm
Thickness 2.0mm x diameter 19/20/26/30/35/40/45/50/52/60mm
Typical Application of Aluminum Nitride Sheets
1. Optical communication device application
2. Special refrigerator
3. LED industry
4. Automotive electronic modules
5. High efficiency power module
6. High frequency microwave application
7. Power electronic components
Processing Ability of Aluminum Nitride Sheets
Mascera has introduced laser machines in our production line and we are able to make laser cutting, laser scribing, hole drilling as per customers' request, size accuracy is high, processing speed is fast, product stability is good. For surface processing, polishing or DPC&DBC metallization can also be provided. Please send your design or demand details to us when you want a quotation from us.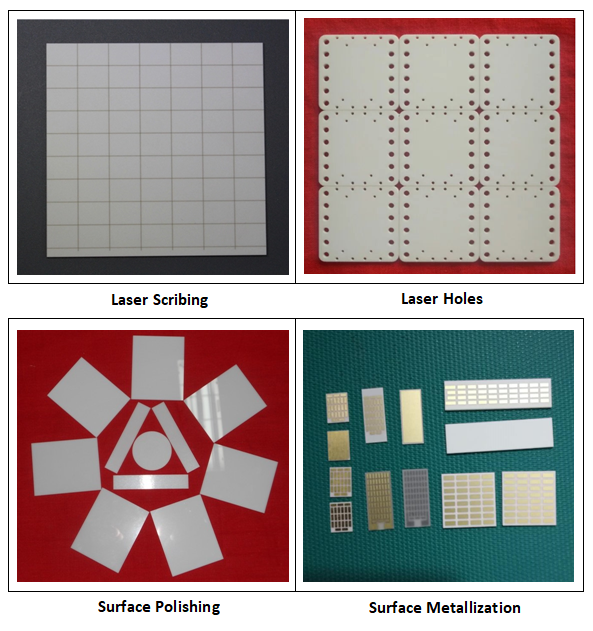 Packing & Shipment
Package type
carton box with foam protection
Payment terms

TT / Western Union / Paypal

50% payment in advanced and 50% before shipment

Loading port
Xiamen, China
Shipping way
By sea / air / door-to-door express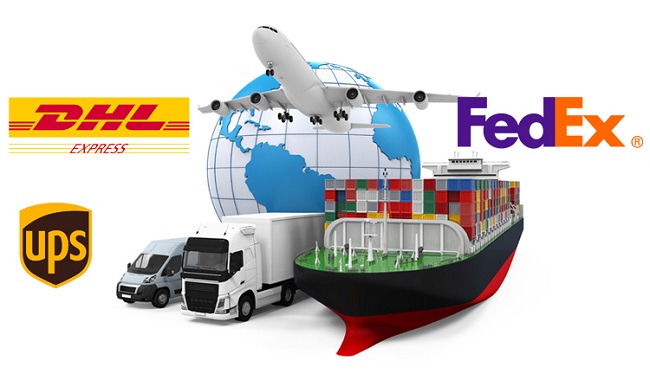 Why Choose Us
10+ years experience in technical ceramics manufacturing and R&D

ISO9001:2015 certificated quality control management system

Different types of ceramic materials are provided for your different applications

Products have been exported to 40+ countries and have good reputation from our customers

MOQ is low, both prototype and bulk order will keep high quality

Any of your inquiries or questions will be responded no longer than 24 hours

Rigorous production plan to ensure on-time delivery