Large size alumina ceramic plates and ceramic discs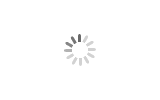 Large size alumina ceramic plates and ceramic discs
MSJ/AL-007

Alumina ceramic

customized

10 pcs per type

industrial applications
Alumina ceramic plate(Ceramic Disc) is a new ceramic chemical material with low wear, high specific gravity and high hardness. Alumina ceramic plate(Ceramic Disc) is mainly made of aluminum oxide (AL2O3).
Large-sized Alumina Ceramic Plates and Ceramic Disc are the flagship products of Mascera.we have manufactured tens of thousands of large-sized plates.
we offer a wide range of thickness options, from small to large sizes, and have the capacity to move from prototyping to mass production quickly with our comprehensive range of manufacturing equipment.

Any inquiry please email info@mascera-tec.com or call +86 13860446139
Product detail
Alumina wear-resistant Alumina ceramic plate(Ceramic Disc) is a new ceramic chemical material with low wear, high specific gravity and high hardness. Alumina ceramic plate(Ceramic Disc) is mainly made of aluminum oxide (AL2O3) and sintered at a high temperature of 1700°C. Large-sized Alumina Ceramic Plates and Ceramic Disc are the flagship products of Mascera. With over 5 years of production experience, we have manufactured tens of thousands of large-sized plates.we offer a wide range of thickness options, from small to large sizes, and have the capacity to move from prototyping to mass production quickly with our comprehensive range of manufacturing equipment. welcome to make a enquiry!
The specification of alumina Ceramic Plate & Ceramic Disc:
1.Materials:95% alumina,99% alumina,99.5% alumina ,99.8% alumina.
2.Dimensional capability: The maximum size can reach up to 1000mm, and customized sizes are available.
3. Surface finish: As fired, grinding, polishing
Advantages of Alumina Ceramic Plates & Ceramic Disc:
On the Moh's Hardness scale, alumina ceramic have a hardness of 9, which is close to that of diamond and far higher than that of steel and stainless steel.

In terms of wear resistance, alumina ceramic Disc are 266 times more wear-resistant than manganese steel and 171.5 times more wear-resistant than high-chromium cast iron. According to feedback from our customers over the past 10 years, alumina ceramic plates can extend the service life of equipment by at least 10 times.
In addition, they have a density of only about half that of iron and steel, which is important for reducing equipment load and extending service life.
Main properties of alumina Ceramic Plates & Ceramic Disc:
1. Good strength and stiffness
2. Extremely high hardness (Moh's hardness 9)
3. Exceptional resistance to wear
4. Good corrosion resistance to acid and alkali
5. High temperature resistance up to 1750℃
6. Excellent electrical insulation
7. Low dielectric constant and dielectric loss
Typical applications of Alumina Ceramic Plates & Ceramic Disc:
Alumina ceramic plates & Ceramic Disc are suitable for use in mechanical equipment that needs protection from abrasion, as well as in systems for material delivery, pulverizing, ash or dust cleaning in thermal power production, and other applications. They are also suitable for various high-voltage and high-current applications.
Material Data Sheet
Material

Unit

95% Al2O3

99% Al2O3

99.5% Al2O3

99.8% Al2O3

Purity

%

95

99

99.5

99.8

Color

---

White/Pink

Ivory

Ivory

Ivory

Density

g/cm3

3.65

3.85

3.90

3.92

Water Absorption

%

0

0

0

0

Moh's Hardness

---

9

9

9

9

HV Hardness

---

>1300

1700

1750

1800

Flexural Strength @25℃

Mpa

300

330

375

390

Fracture Toughness

Mpa.M1/2

3~4

3~4

4

4

Compressive Strength (25℃)

Mpa

2200

2350

2450

2500

Thermal Conductivity @25℃

W/M.K

18-22

27

29

32

Thermal Expansion Coefficient
(25-1000℃)

10-6mm/℃

8

8

8

8

Thermal Shock Resistance

△T(℃)

220

180-200

180-200

180-200

Max. Working Temperature

℃

1500

1700

1750

1750

Dielectric Strength

Kv/Mm

16

20

22

22

Electrical Resistivity (@25℃)

Ω.Cm

1014

1014

1014

1014

Dielectric Constant

(@1MHz, 25℃)

---

9

9.7

9.7

9.8

Dielectric Loss (Tan Delta)
(@1MHz, 25℃)

---

0.0004

0.0002

0.0001

0.0001
Packing & Shipment
Package type
carton box with foam protection
Payment terms

TT / Western Union / Paypal

50% payment in advanced and 50% before shipment

Loading port
Xiamen, China
Shipping way
By sea / air / door-to-door express