Pbn Pyrolytic Boron Nitride Crucible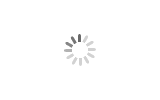 Pbn Pyrolytic Boron Nitride Crucible
MSJ/BN009

pyrolytic boron nitride (PBN)

customized

10 pcs per type

crystal growth of compound semiconductor
PBN ceramic (pyrolytic boron nitride, pyrolytic BN) is a kind of advanced ceramic, can be produced with 99.999% purity by the forming method of chemical vapour deposition (CVD), no need to go through the traditional hot pressing sintering process. PBN ceramic has high purity, chemical inertness, thermal stability, low outgassing, non-wetting characteristics, and long lifetime, it is the ideal material for furnace, electrical, microwave, and semiconductor components.

Any inquiry please email info@mascera-tec.com or call +86 13860446139
Product detail

PBN ceramic (pyrolytic boron nitride, pyrolytic BN) is a kind of advanced ceramic, can be produced with 99.99% purity by the forming method of chemical vapour deposition (CVD), no need to go through the traditional hot pressing sintering process. PBN ceramic has high purity, chemical inertness, thermal stability, low outgassing, non-wetting characteristics, and long lifetime, it is the ideal material for furnace, electrical, microwave, and semiconductor components.
Mascera is a specialist in production of PBN crucibles, we have ability to make high quality PBN crucibles in various sizes and configurations, our engineers work closely with our customers from design to production to provide PBN crucibles according to their needs. Currently, PBN crucibles we are capable to produce include MBE crucibles, VGF crucibles, LEC crucibles and OLED crucibles. The PBN crucibles are widely used for crystal growth of compound semiconductor (such as GaAs, InP, etc.) and III-V compounds.
Main properties of PBN ceramic
1. High purity (>99.99%)
2. High density (>2.12g/cm3)
3. No gas is released at high temperature
4. Uniform thickness, good heating consistency
5. Excellent thermal conductivity and thermal shock resistance
6. High interlayer strength, easy to clean and repeated use
7. Chemically inert, does not react with acids, alkalis, salts and organic solvents at high temperatures
Typical applications of PBN ceramic
Crucibles for in-situ synthesis of GaAs, InP, GaP and other semiconductor single crystals.
2. Crucibles and boats for the synthesis of single crystals or polycrystals of other III-V compounds.
3. MBE crucible for molecular beam epitaxy.
4. PBN/PG composite heater coating for annealing furnace.
5. Insulation parts in high temperature vacuum furnace.
6. Graphite heater insulation coating.
7. High temperature insulated nozzle.
8. MOCVD insulation board.
9. Special-shaped crucible and special-shaped graphite parts coating.
10. Crucible for special metallurgy
Material Data Sheet
| Property | Unit | Technical Value |
| --- | --- | --- |
| Density | g/cm3 | 1.95-2.22 |
| Lattice constant | m | a:2.5x10-10 c:6.8x10-10 |
| Tensile strength | Mpa | 80 |
| Bending strength | Mpa | 243 |
| Thermal conductivity (at 200℃) | w/mk | 82.3(a) 2.6(c) |
| Thermal conductivity (at 900℃) | w/mk | 55.3(a) 2.8(c) |
| Thermal expansion coefficient | mm/mm/k | 2.0x10-6(a) |
| Dielectric Constant (10GHz) | - | 5.2(a) 3.8(c) |
| Dielectric Strength | Kv/mm | 56 |
| Electrical Resistivity | Ω.cm | 1015 |
| Total Metallic Impurities | ppm | ≤10 |
Packing & Shipment
Package type
carton box with foam protection
Payment terms

TT / Western Union / Paypal

50% payment in advanced and 50% before shipment

Loading port
Xiamen, China
Shipping way
By sea / air / door-to-door express