Hexagonal Hot Pressed Boron Nitride Crucibles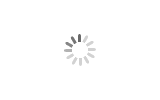 Hexagonal Hot Pressed Boron Nitride Crucibles
MSJ/BN03

BN99 boron nitride ceramic

customized

10 pcs per type

metal smelting
Mascera is one of leading supplier for boron nitride crucibles, we are capable to produce boron nitride crucibles in cylinderical, conical, square or other tailor-made designs, the delivery time can be 7 days at shortest!
Product detail

Hot pressed boron nitride (HBN) ceramic is an ideal ceramic material for metal smelting crucibles because it will not react with most molten metals and has good non-wetting properties, ensuring that the molten metals will not be polluted. Boron nitride crucibles of Mascera are mostly produced in high purity boron nitride ceramic (BN99 type), which has the lowest impurities. Our boron nitride crucibles have excellent temperature resistance and thermal shock resistance, the maximum working temperature is up to 2100 ℃ in inert gas protection and 1900℃ in vaccum conditions.
Main properties of boron nitride crucibles
Low thermal expansion coefficient
Good thermal shock resistance
High working temperature in vacuum and gas protection condition
Good corrosion resistance
Non-wetting with metals (without oxidization)
Good Machinability

Our high purity boron nitride crucibles are suitable for sintering and smelting:
Nonferrous & ferrous metals such as Al, Bi, Ge, Sb, Sn, Cd, Pb, Ni, Zn, Cu, Mg, Im, Fe, Stainless Steel...
Glass melt, Soda glass, Cryolite
Silicon molten salt, fluoride, slag
Material Data Sheet
| Material Type | BN-99 |
| --- | --- |
| Main Content | BN>99% |
| Color | White |
| Density | 1.95-2.0 g/cm3 |
| Flexural Strength | 30 Mpa |
| Compressive Strength | 85 Mpa |
| Electrical Resistivity | >1014 Ω.cm |
| Max. Service Temp. @Air Condition | 900 ℃ |
| Max. Service Temp. @Vacuum Condition | 1800 ℃ |
| Max. Service Temp. @Inert Gas Condition | 2100 ℃ |
| Thermal Conductivity | 40 w/mk |
| Thermal Expansion Coefficient (25 - 1000℃) | 1.8x10-6 /K |
Tips for Using Boron Nitride Crucibles
To maximize the life span of boron nitride crucible, operation under protective gas (Ar or N2) environment is strongly recommended.
Working temperature in the air should not exceed 900℃, oxidation will occur when more than 900°C.
The crucible shall be stored in the dry environment inside a sealed container.
Never wash the crucible with water. Use fine sandpaper or cloth to remove any dirts or residues.
Not suitable for the use with Sb2O3, chromium oxide, molybdenum trioxide, arsenic trioxide, titanium carbide, high lead glass glaze, boron phosphate, potassium phosphate, chlorine.
Packing & Shipment
Package type
carton box with foam protection
Payment terms

TT / Western Union / Paypal

50% payment in advanced and 50% before shipment

Loading port
Xiamen, China
Shipping way
By sea / air / door-to-door express