Si3N4 Silicon Nitride Ceramic Rod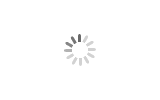 Si3N4 Silicon Nitride Ceramic Rod
MASCERA

Xiamen, China

30 days after order

20000 pieces per month
Silicon nitride rods are produced by isostatic molding and high temperature sintered from superfine ceramic powders, the entire rods are fully dense with zero porosity.According to customers' using requirement, silicon nitride rods can be machined into very tight tolerance and polishing surface. We can produce ceramic rods from minimum diameter 0.1mm to maximum diameter 300mm, welcome to contact us when you have a demand for silicon nitride rods, we are willing to support for both prototype and batch production.

Any inquiry please email info@mascera-tec.com or call +86 13860446139
Si3N4 Silicon Nitride Ceramic Rod
Product Information
Item No.

MSJ/SN-005
Material
Silicon Nitride
Shape
ceramic rod
Color
black
Density

≥3.20g/cm3

Size
custom size
Surface roughness
as fired/fine grinding/polishing
MOQ
10 pcs per type
Application

industrial applications
Silicon nitride ceramic, chemical formula Si3N4, is an important industrial ceramic material with most comprehensive performance. The properties of mechanical strength, fracture toughness, wear resistance, thermal shock resistance are ranking in first class among all industrial ceramics. The mechanical strength of silicon nitride ceramics can be maintained to a maximum working temperature of 1200 ℃. Silicon nitride ceramic will not be infiltrated or corroded by many molten metals or alloys such as aluminum, lead, tin, silver, brass, nickel, etc. The application range of silicon nitride ceramic is very wide, it can be used for wear resistant or corrosion resistant parts in both room temperature and high temperature, it can also withtand rapid temperature change of heating or cooling.
Silicon nitride rods are produced by isostatic molding and high temperature sintered from superfine ceramic powders, the entire rods are fully dense with zero porosity.According to customers' using requirement, silicon nitride rods can be machined into very tight tolerance and polishing surface. We can produce ceramic rods from minimum diameter 0.1mm to maximum diameter 300mm, welcome to contact us when you have a demand for silicon nitride rods, we are willing to support for both prototype and batch production.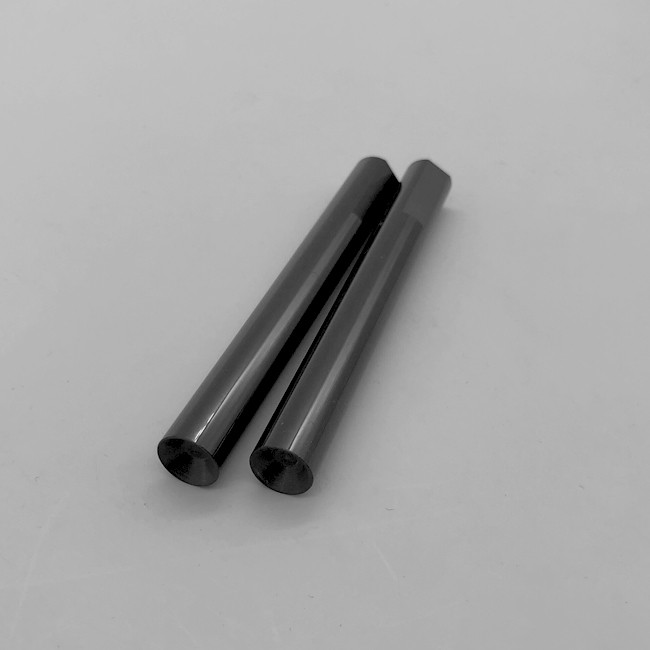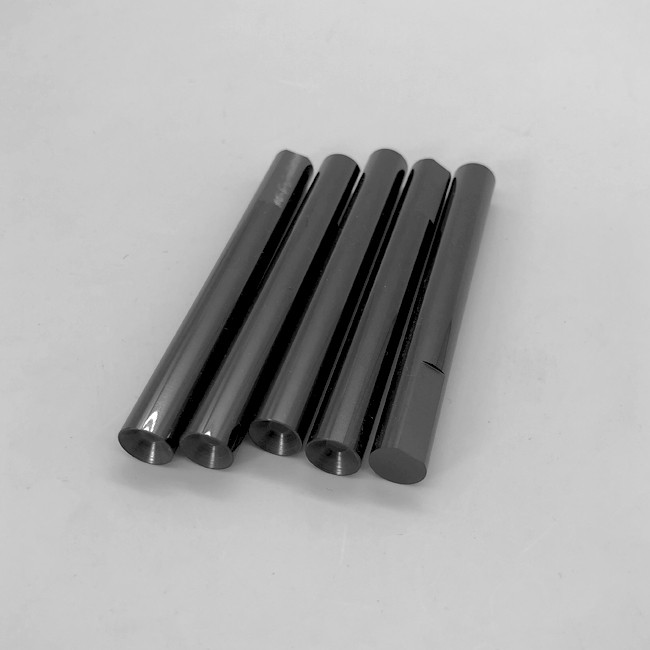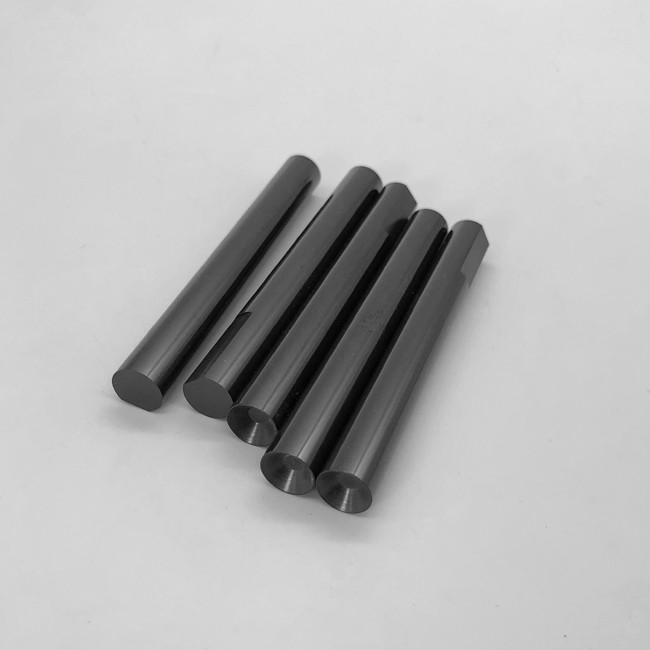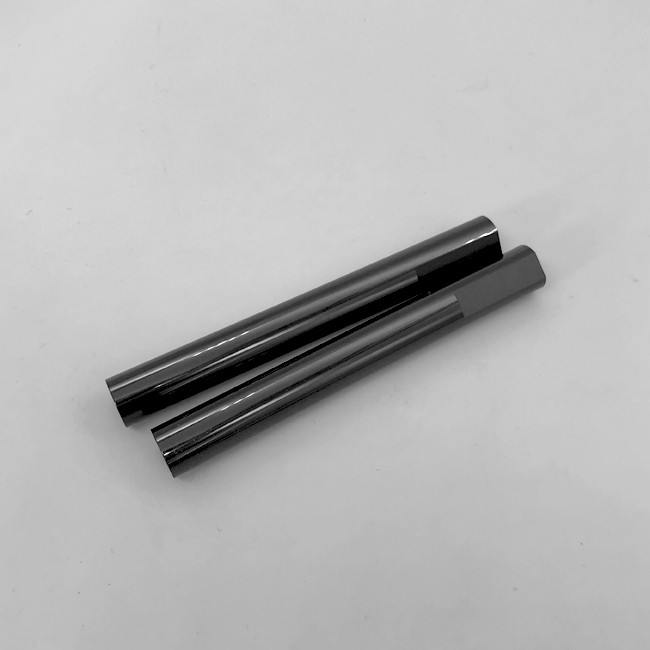 Main properties of silicon nitride rod

High mechanical strength remains up to 1200℃

High fracture toughness

Extremely high hardness

Outstanding wear resistance and good self-lubricating property

Low thermal expansion

Excellent thermal shock resistance which can withstand sudden temperature change

Good resistance to acid&alkali and oxidation
Typical applications of silicon nitride ceramic

Bearing balls and rollers

Cutting tools

Valves, turbocharger rotors for engines

Turbine blades

Diesel engine glow plugs

Molten metal handling

Thermocouple sheaths

Welding jigs and fixtures

Welding nozzles
Material Data Sheet
Item
Unit
Technical parameters
Materail
--
Silicon Nitride
Color
--
Black
Density
g/cm3
≥3.20
Vickers Hardness
Mpa
1500
Modulus of Elasticity
Gpa

300
Fracture Toughness

Mpa.M1/2
6.2
Flexural Strength (@R.T.)
Mpa
>720
Compressive Strength (@R.T.)
Mpa
2200

Thermal Conductivity (@R.T.)
W/Mk
15-20

Coefficient Of Thermal Expansion

(20-1000℃)

10-6/℃
3.0-3.2
Poisson Ratio

--
0.26
Max. Working Temperature
℃
1200

Volume Resistivity (@R.T.)
Ω.cm

>1014
Dielectric Constant (1MHz, @R.T.)
--

8.2
Dielectric Strength
kv/mm
16
Available shapes of silicon nitride ceramics
Ceramic rod / ceramic pin / ceramic plunger

Ceramic tube / ceramic bushing / ceramic sleeve

Ceramic ring / ceramic washer / ceramic spacer

Ceramic disc

Ceramic plate / ceramic block

Ceramic ball

Ceramic piston

Ceramic nozzle

Ceramic crucible


Other custom ceramic parts
Packing & Shipment
Package type
carton box with foam protection
Payment terms

TT / Western Union / Paypal

50% payment in advanced and 50% before shipment

Loading port
Xiamen, China
Shipping way
By sea / air / door-to-door express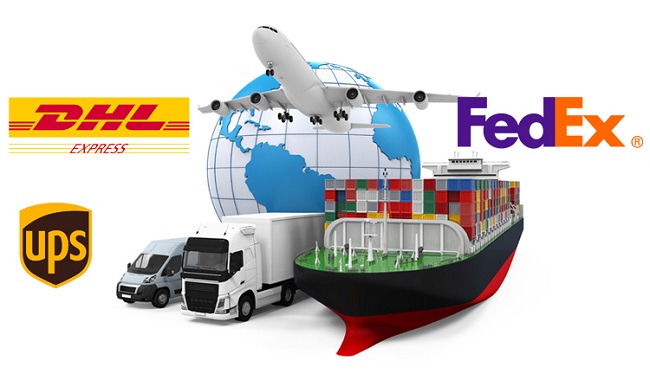 Company Introducton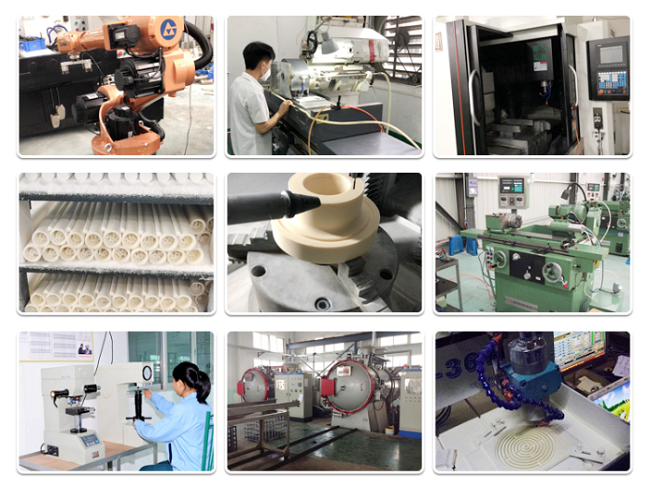 XIAMEN MASCERA TECHNOLOGY CO., LTD. is a China supplier which specialized in custom manufacturing of technical ceramic components. We provide a broad range of high performance ceramic materials including alumina ceramic, zirconia ceramic, silicon nitride ceramic, silicon carbide ceramic, boron nitride ceramic and aluminum nitride ceramic.
We have completed production lines for molding, sintering, high precision machining, quality inspection of technical ceramic components. Our products are in conformity with ISO9001:2015 quality management system and we are capable to deliver ceramic components of fully dense, accurate size and surface finish control, prompt lead time.
Since our foundation, Mascera has committed to providing ceramic components of highest quality and has built faithful partnership with our customers. Currently, our products have been exported to 40 countries and widely applied in industries like machinery, automotive, chemistry, medical, energy, electronic, semiconductor, aerospace, telecommunication etc.
With expertise of material properties and machining technique, Mascera is able to give our customers the most valuable solutions for their specific applications and cooperate from prototype development to mass production. It is our honor that our technical ceramics components are used by some research institutes and high-tech enterprises, and make small contribution for technology innovation.