Silicon Nitride Ceramic Plate For Welding Positioning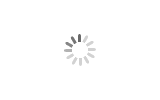 Silicon Nitride Ceramic Plate For Welding Positioning
MSJ/SN-009

Silicon Nitride

customized

10 pcs per type

industrial applications
Silicon nitride ceramic, with the chemical formula Si3N4, is a significant structural material known for its excellent overall performance. It boasts impressive properties such as high flexural strength, fracture toughness, wear resistance, and thermal shock resistance, positioning it as one of the top-performing fine ceramics. Silicon nitride ceramic exhibits exceptional temperature resistance, maintaining its mechanical strength even at high temperatures of up to 1200 ℃. At Mascera, we specialize in machining silicon nitride ceramics to achieve precise dimensions and a smooth surface finish, tailored to our customers' specific designs and requirements.

Any inquiry please email info@mascera-tec.com or call +86 13860446139
Product detail

Silicon nitride ceramic, represented by the chemical formula Si3N4, is a vital material in the field of structural ceramics due to its exceptional overall performance. It exhibits impressive properties including high flexural strength, fracture toughness, wear resistance, and thermal shock resistance, positioning it as one of the top-performing materials among fine ceramics. Silicon nitride ceramic showcases remarkable temperature resistance, as its mechanical strength can be maintained even at temperatures as high as 1200 ℃. Moreover, it resists infiltration and corrosion from various molten metals and alloys, such as aluminum, lead, tin, silver, brass, nickel, and more.
Benefiting from the excellent comprehensive performance, silicon nitride ceramic can be used in many severe mechanical, thermal, chemical, wear applications, it will greatly improve the reliability, performance and working life of workpieces, reducing the frequency and cost for replacement.
After sintering, silicon nitride ceramic exhibits exceptional hardness, necessitating machining with diamond tools. At Mascera, we possess the capability to machine silicon nitride ceramics with precision, resulting in smooth surfaces and high dimensional accuracy tailored to our customers' designs. Whether you require prototyping or bulk orders, we are dedicated to becoming your trusted partner for technical ceramic parts.
Main properties of silicon nitride ceramic
High mechanical strength remains up to 1200℃
High fracture toughness
Extremely high hardness
Outstanding wear resistance and good self-lubricating property
Low thermal expansion
Excellent thermal shock resistance which can withstand sudden temperature change
Good resistance to acid&alkali and oxidation
Typical applications of silicon nitride ceramic
Bearing balls and rollers
Cutting tools
Valves, turbocharger rotors for engines
Turbine blades
Diesel engine glow plugs
Molten metal handling
Thermocouple sheaths
Welding jigs and fixtures
Welding nozzles
Material Data Sheet
Item
Unit
Technical parameters
Materail
--
Silicon Nitride
Color
--
Black
Density
g/cm3
≥3.20
Vickers Hardness
Mpa
1500
Modulus of Elasticity
Gpa

300
Fracture Toughness

Mpa.M1/2
6.2
Flexural Strength (@R.T.)
Mpa
>720
Compressive Strength (@R.T.)
Mpa
2200

Thermal Conductivity (@R.T.)
W/Mk
15-20

Coefficient Of Thermal Expansion

(20-1000℃)

10-6/℃
3.0-3.2
Poisson Ratio

--
0.26
Max. Working Temperature
℃
1200

Volume Resistivity (@R.T.)
Ω.cm

>1014
Dielectric Constant (1MHz, @R.T.)
--

8.2
Dielectric Strength
kv/mm
16
Available shapes of silicon nitride ceramics
Ceramic rod / ceramic pin / ceramic plunger
Ceramic tube / ceramic bushing / ceramic sleeve
Ceramic ring / ceramic washer / ceramic spacer
Ceramic disc
Ceramic plate / ceramic block
Ceramic ball
Ceramic piston
Ceramic nozzle
Ceramic crucible

Other custom ceramic parts
Packing & Shipment
Package type
carton box with foam protection
Payment terms

TT / Western Union / Paypal

50% payment in advanced and 50% before shipment

Loading port
Xiamen, China
Shipping way
By sea / air / door-to-door express