Zirconia Ceramic Balls And Ceramic Seats For Ball Valve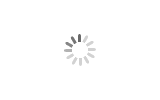 Zirconia Ceramic Balls And Ceramic Seats For Ball Valve
MSJ/ZR-010

zirconia ceramic (Y-PSZ)

customized

10 pcs per type

ball valve
Because of excellent properties in mechanical and chemical aspects, zirconia ceramic (zro2 / zirconium oxide) was found a good application as ceramic valve parts, such as ceramic valve balls, ceramic valve seats, ceramic valve liners, ceramic valve bodies. Zirconia ceramic valve parts have good durability, superior abrasion resistance and chemical inertness, they hardly react with most chemical media, The using of zirconia ceramic valve parts can effectively separate the corrosive fluid medium from the metal valve body, greatly improving the working life of valves. Currently, ceramic valve parts are widely used in flue gas desulfurization, chlor-alkali chemical industry, petrochemical industry, coal chemical industry, thermal power generation etc.

Any inquiry please email info@mascera-tec.com or call +86 13860446139
Product detail
Because of excellent properties in mechanical and chemical aspects, zirconia ceramic (zro2 / zirconium oxide) was found a good application as ceramic valve parts, such as ceramic valve balls, ceramic valve seats, ceramic valve liners, ceramic valve bodies. Zirconia ceramic valve parts have good durability, superior abrasion resistance and chemical inertness, they hardly react with most chemical media, The using of zirconia ceramic valve parts can effectively separate the corrosive fluid medium from the metal valve body, greatly improving the working life of valves. Currently, ceramic valve parts are widely used in flue gas desulfurization, chlor-alkali chemical industry, petrochemical industry, coal chemical industry, thermal power generation etc.

Mascera is specialist in production of ceramic valve parts and we offer tailor-made production for different types of valves. The ceramic parts are machined with high size accuracy and fine surface finish to make perfect fitting to your valves. The contact surface between valve balls and valve seats are highly polished and tighly sealed after our "matched grinding"process, a standardized leakage test will be performed by our quality inspection department to guarantee that leakage will not happen during using.
Main feature of zirconia ceramic valve ball and valve seats

Zirconia ceramics have excellent wear resistance, equivalent to 30 times the performance of alloy materials.
Zirconia ceramics have excellent chemical inertness, hardly react with most chemical media, and are suitable for most highly corrosive media.
It can effectively prevent the medium from directly contacting the valve body.
The ceramic valve ball and the valve seat are precisely matched to ensure good sealing performance and achieve zero leakage.
Good self-lubrication, low valve switching resistance and light torque.
Zirconia ceramic parts are widely used in various kinds of valves:
Ceramic ball valves
Ceramic butterfly valves
Ceramic globe valves
Ceramic sliding gate valves
Ceramic rotary valves
Ceramic linear control valves.
Material Data Sheet
Item
Unit
Technical parameters
Material
--
Y-PSZ
Color
--
White
Density
g/cm3
5.95-6.05
Hardness(HV 0.5)
--
1300
Fracture Toughness

Mpa.M1/2
7
Flexural Strength (@R.T.)
Mpa
900
Compressive Strength (@R.T.)
Mpa
2200

Thermal Conductivity (@R.T.)
W/Mk
2.2

Coefficient Of Thermal Expansion

(20-1000℃)

10-6/℃
10.3
Thermal Shock Resistance
△T(℃)
280-350

Max. Working Temperature

(@R.T.)

℃

850

Other materials we can produce for ceramic valve parts:
Silicon nitride ceramic

Alumina ceramic

Silicon carbide ceramic
Packing & Shipment
Package type
carton box with foam protection
Payment terms

TT / Western Union / Paypal

50% payment in advanced and 50% before shipment

Loading port
Xiamen, China
Shipping way
By sea / air / door-to-door express