Al2O3 Alumina Ceramic Substrate Pcb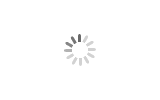 Al2O3 Alumina Ceramic Substrate Pcb
MASCERA

Xiamen, China

7-30 days according to stock status

500k pieces per month
Ceramic PCBs have much beter heat dissipation performance, current-carrying capacity, electrical insulation, thermal expansion coefficient than ordinary glass fiber PCB board. Unlike ordinary PCBs, which use adhesives to bond copper foil and substrate together, ceramic PCBs are produced by bonding the copper foil and ceramic substrate directly in a high temperature environment. Ceramic PCBs have strong bonding force, copper foil will not fall off, leading to high reliability and stable performance under high temperature and high humidity environment. Ceramic PCBs are widely used in high-power electronic modules, aerospace, military electronics and other products.

Any inquiry please email info@mascera-tec.com or call +86 13860446139
Al2O3 Alumina Ceramic Substrate Pcb
Product Information
Item No.

MSJ/CS-004
Brand
MASCERA
Material for ceramic layer
96% alumina ceramic / aluminum nitride ceramic
Thickness of substrate
0.25mm-1.0mm
Size
customized as per required specification
Copper layer thickness

0.01-0.30mm
Metallization Technology
DPC or DBC
Surface finish

Bare Copper

Tin plating

Au Plating

Ni Plating

Immersion gold

MOQ
100 pcs
Application


high power electronic modules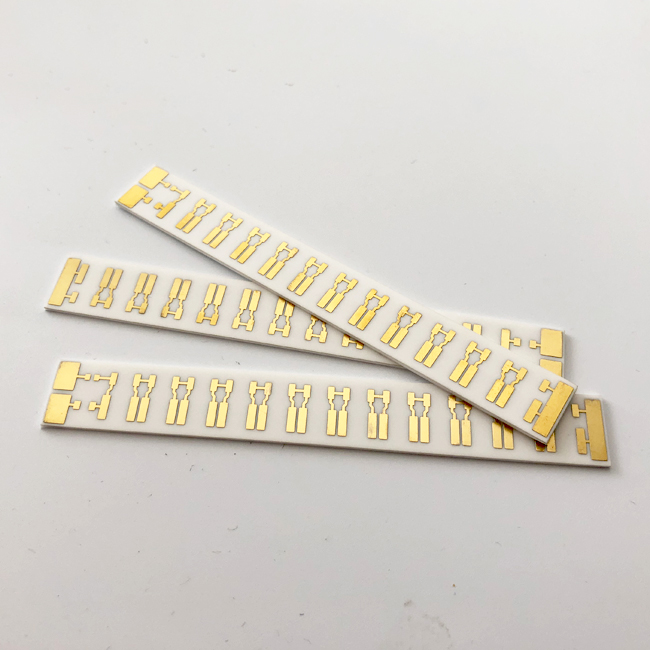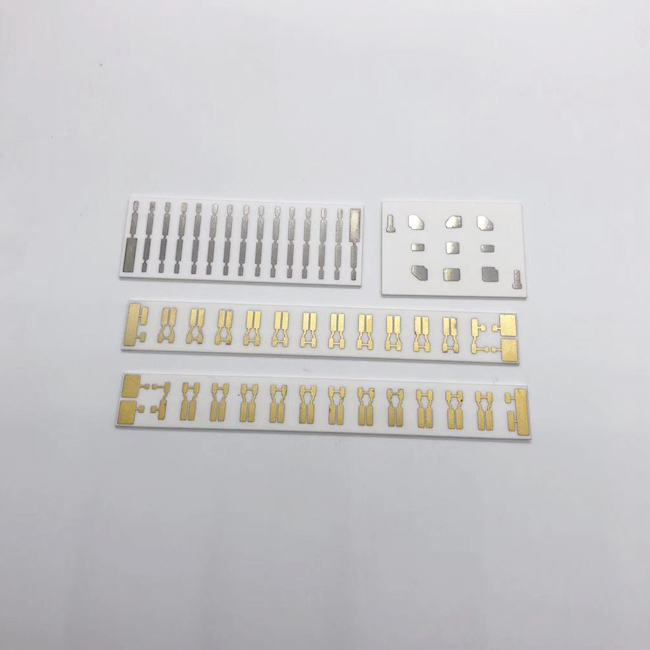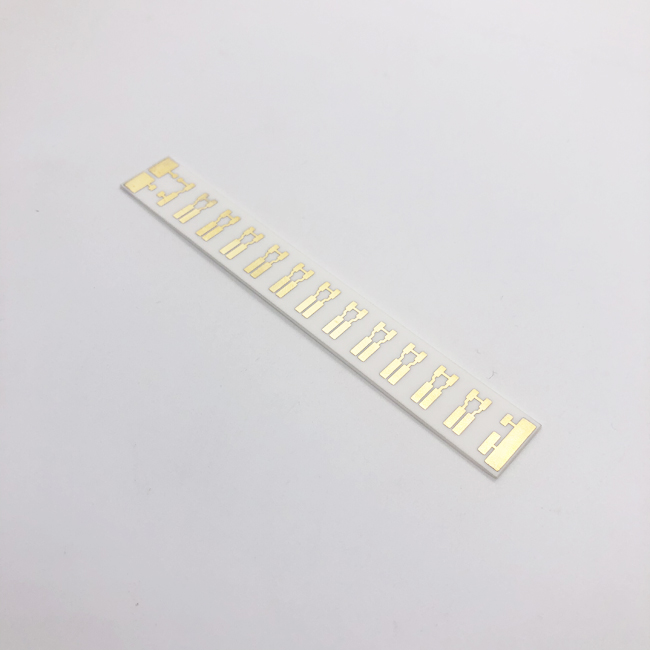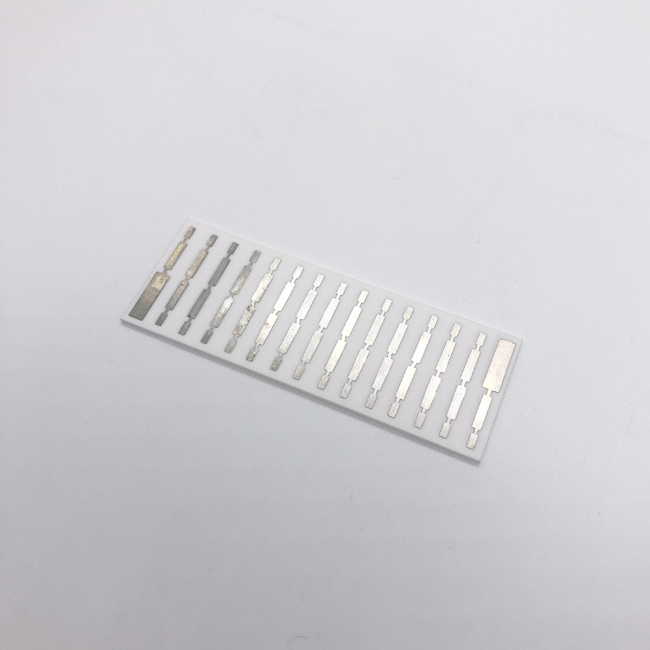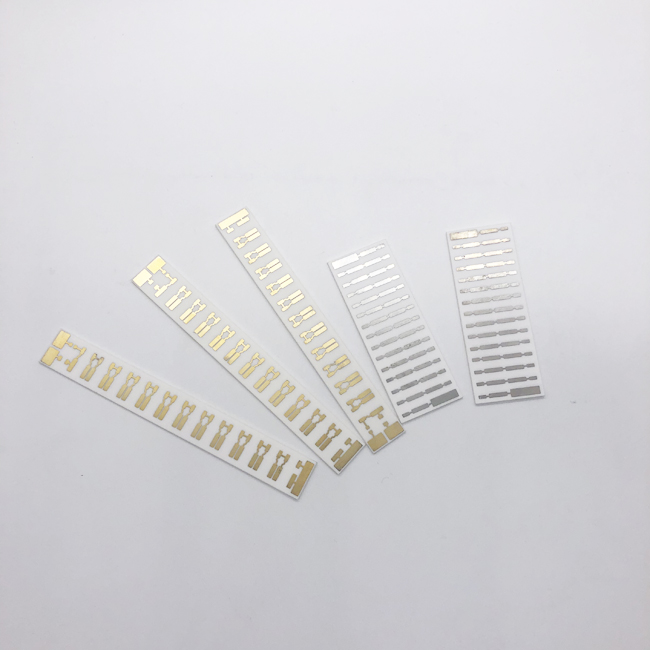 Ceramic PCBs have much better heat dissipation performance, current-carrying capacity, electrical insulation, thermal expansion coefficient than ordinary glass fiber PCB board. Unlike ordinary PCBs, which use adhesives to bond copper foil and substrate together, ceramic PCBs are produced by bonding the copper foil and ceramic substrate directly in a high temperature environment. Ceramic PCBs have strong bonding force, copper foil will not fall off, leading to high reliability and stable performance under high temperature and high humidity environment. Ceramic PCBs are widely used in high-power electronic modules, aerospace, military electronics and other products.
Mascera is able to provide ceramic PCBs with alumina ceramic substrates and aluminum nitride substrates. Alumina ceramic is the most commonly used material for ceramic substrates which have good mechanical strength, heat resistance, impact resistance, electrical insulation and corrosion resistance. Because of the sufficient raw materials, affordable prices, and complete manufacturing and processing systems, alumina ceramic PCBs are the most cost-effective in the electronic packaging industry. Comparing with alumina ceramic substrate, aluminum nitride ceramic substrates have much higher thermal conductivity (7-10 times that of alumina ceramic), and its coefficient of thermal expansion (CTE) is close to that of silicon wafers, they are widely used in high-power semiconductor modules or large-scale integrated circuits.
Available Metallization Technology
Mascera develops two metallization technologies to produce ceramic PCB, one is DBC (direct bonding copper) and DPC (direct plating copper). DBC is suitable for circuits that line width and thickness are not critical, DPC is used to produce circuits that line size should be accurately controlled.
Item

DBC
DPC

Metallization Method

Direct Bonding Copper

Magnetron Sputtering + Electroplating

Ceramic Substrate Type

96% Al2O3

96% Al2O3 or AlN

Thickness of Ceramic Substrates

0.25mm / 0.38mm / 0.5mm /0.63mm / 0.8mm /1.0mm

0.25mm / 0.38mm / 0.5mm /0.63mm / 0.8mm /1.0mm

Maxim Size

140 x 190mm

140 x 190mm

Metal Layer Material

Copper

Copper

Metallization Surface

Single or Double

Single or Double

Copper Layer Thickness

70-300μm

>17.5μm

Bonding Strength

>4.5N/mm

3N/mm

Minimum Line Width

0.2mm

0.1mm

Minimum Line Spacing

0.2mm

0.1mm

Surface Finish

OSP

Ni Plating

OSP

Immersion gold

Immersion Ag

Immersion Tin
Feature of Ceramic PCB
Large current carrying capacity

Better heat dissipation performance, low thermal expansion coefficient, stable shape, not easy to deform and warp.

Good insulation, high pressure resistance, to ensure personal safety and equipment.

Strong bonding force, using bonding technology, the copper foil will not fall off.

High reliability, stable performance under high temperature and high humidity environment
Data Sheet for Ceramic Substrates
Item




Unit

Technical Parameters




Material Type

---

96% AL2O3 Ceramic

AlN Ceramic

Purity

---

96%

95%

Color

---

White

Light Grey

Density

g/cm3

≥3.72

≥3.3

Warpage

---

≤3‰*Length

≤2‰*Length

Water Absorption

---

0%

0%

Flexural Strength

Mpa

≥350

365-420

Thermal conductivity (25

℃

)

W/M.K

≥

24

≥170

Thermal expansion coefficient


(20~300

℃

)

10-6mm/

℃

8

4.6

Maxim Operation Temp.

℃

1650

1800

Dielectric constant


(1MHz&25

℃

)

---


9~10

8.8

Dielectric Loss


(1MHz&25

℃

)

---

0.0003

0.0003

Dielectric strength

KV/mm

17

17

Volume resistivity

Ω

.cm

1014
>1013
Typical Application of Ceramic PCB
High-power power electronic modules, solar panel components, etc.

High frequency switching power supply, solid state relay

Automotive electronics, aerospace, military electronics

High-power LED lighting products

Communication antenna, car ignition
Packing & Shipment
Package type
carton box with foam protection
Payment terms

TT / Western Union / Paypal

50% payment in advanced and 50% before shipment

Loading port
Xiamen, China
Shipping way
By sea / air / door-to-door express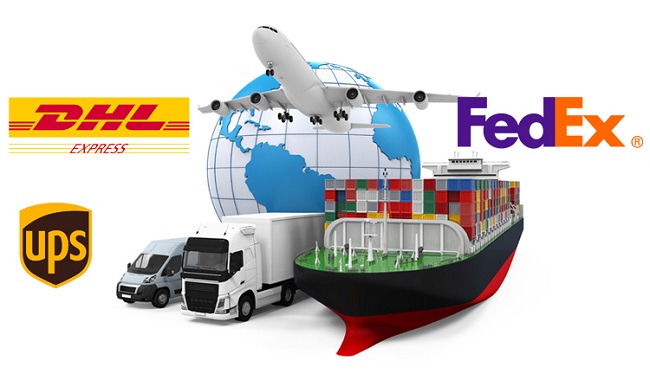 Why Choose Us
10+ years experience in technical ceramics manufacturing and R&D

ISO9001:2015 certificated quality control management system

Different types of ceramic materials are provided for your different applications

Products have been exported to 40+ countries and have good reputation from our customers

MOQ is low, both prototype and bulk order will keep high quality

Any of your inquiries or questions will be responded no longer than 24 hours

Rigorous production plan to ensure on-time delivery