Oval Ceramic Rings For Pad Printer Ink Cup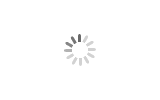 Oval Ceramic Rings For Pad Printer Ink Cup
MSJ/ZR-007

zirconia ceramic (Y-PSZ)

customized

10 pcs per type

pad printer ink cups
Ceramic rings made of zirconia ceramic (zro2 ceramic) are widely used for pad printer ink cups as sealing rings to scratch inks, they offer very good wear resistance, chip resistance and excellent sealing performance. The sharp sealing surface is machined very smoothly and will remain intact after long time use. The service life of ceramic inkcup rings is 4~5 times longer than metal rings, greatly reducing the replacement frequency and cost.Mascera provides high quality ceramic inkcup rings at most competitive prices in both circular and oval shapes. The ring size and type of ring blade could be precisely machined according to customers' request.

Any inquiry please email info@mascera-tec.com or call +86 13860446139
Product detail
Ceramic rings made of zirconia ceramic (zro2 ceramic) are widely used for pad printer ink cups as sealing rings to scratch inks, they offer very good wear resistance, chip resistance and excellent sealing performance. The sharp sealing surface is machined very smoothly and will remain intact after long time use. The service life of ceramic inkcup rings is 4~5 times longer than metal rings, greatly reducing the replacement frequency and cost. Mascera provides high quality ceramic inkcup rings at most competitive prices in both circular and oval shapes. The ring size and type of ring blade could be precisely machined according to customers' request.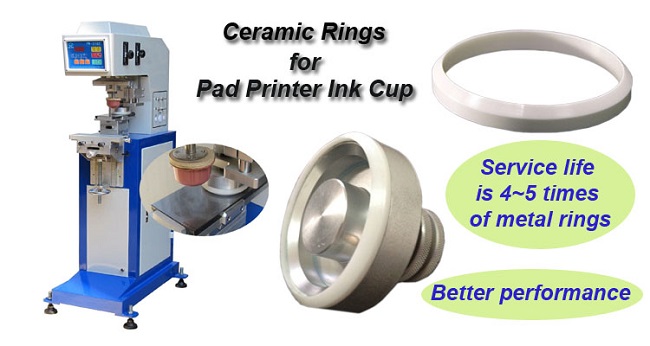 Product Feature
1. Superior wear resistance and chip resistance
2. Never rust and good corrosion resistant
3. Excellent sealing performance and no leakage
4. High mechanical strength and high hardness
5. Long service life and low replacement frequency
Regular sizes of ceramic rings:

Circular shapes
Oval Shapes
Ø70 x Ø60 x 12

Ø90 x Ø80 x 12

Ø95 x Ø85 x 12

Ø100 x Ø90 x 12

Ø120 x Ø110 x 12

Ø130 x Ø120 x 12

Ø140 x Ø130 x 12

Ø175 x Ø165 x 12

143 x 73 x 10

180 x 90 x 12

226 x 116 x 10

330 x 105 x 14
Note: Except for the sizes listed above, pad printer ink cup ceramic rings are also customized according to your required size.
Blades & bevels of ceramic inkcup rings include:
SS (single blade and singe bevel)
SD (single blade and double bevels)
DS(double blades and single bevel)
DD(double blades and double edges)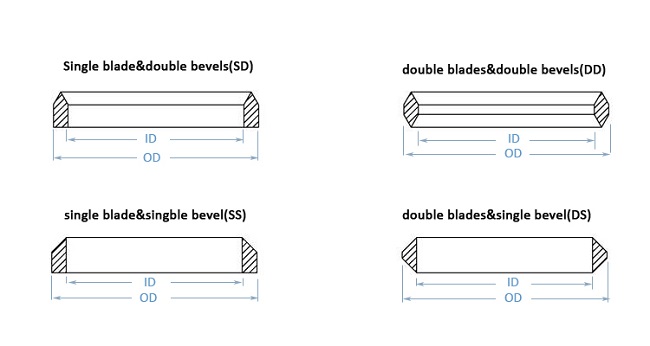 Material Data Sheet
Item
Unit
Technical parameters
Material
--
Y-PSZ
Color
--
White
Density
g/cm3
5.95-6.05
Hardness(HV 0.5)
--
1300
Fracture Toughness

Mpa.M1/2
7
Flexural Strength (@R.T.)
Mpa
900
Compressive Strength (@R.T.)
Mpa
2200

Thermal Conductivity (@R.T.)
W/Mk
2.2

Coefficient Of Thermal Expansion

(20-1000℃)

10-6/℃
10.3
Thermal Shock Resistance
△T(℃)
280-350

Max. Working Temperature

℃

850

Packing & Shipment
Package type
carton box with foam protection
Payment terms

TT / Western Union / Paypal

50% payment in advanced and 50% before shipment

Loading port
Xiamen, China
Shipping way
By sea / air / door-to-door express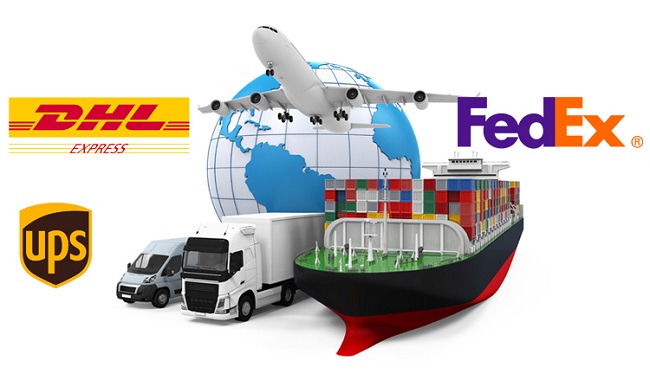 Company Introducton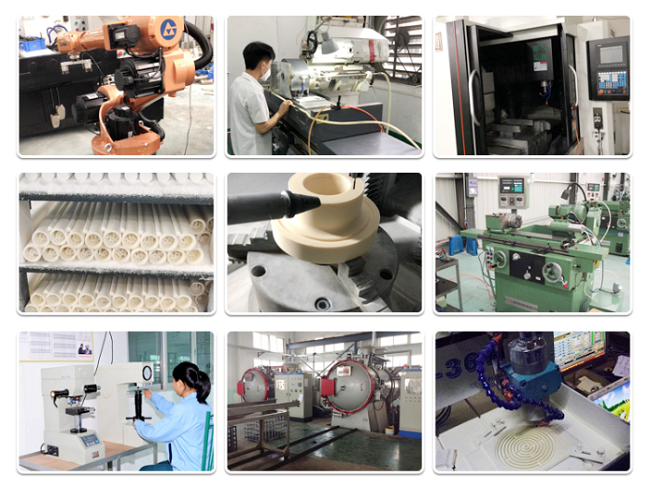 XIAMEN MASCERA TECHNOLOGY CO., LTD. is a China supplier which specialized in custom manufacturing of technical ceramic components. We provide a broad range of high performance ceramic materials including alumina ceramic, zirconia ceramic, silicon nitride ceramic, silicon carbide ceramic, boron nitride ceramic and aluminum nitride ceramic.
We have completed production lines for molding, sintering, high precision machining, quality inspection of technical ceramic components. Our products are in conformity with ISO9001:2015 quality management system and we are capable to deliver ceramic components of fully dense, accurate size and surface finish control, prompt lead time.
Since our foundation, Mascera has committed to providing ceramic components of highest quality and has built faithful partnership with our customers. Currently, our products have been exported to 40 countries and widely applied in industries like machinery, automotive, chemistry, medical, energy, electronic, semiconductor, aerospace, telecommunication etc.
With expertise of material properties and machining technique, Mascera is able to give our customers the most valuable solutions for their specific applications and cooperate from prototype development to mass production. It is our honor that our technical ceramics components are used by some research institutes and high-tech enterprises, and make small contribution for technology innovation.